World
HRD Minister Says India's New Education Policy Will Be Based On 'Vedic Knowledge & Science'
During a three-day webinar on "COVID-19: The Mahamana's Indian Vision in Global Context" organised by Mahamana Malaviya Mission, Banaras Hindu University (BHU) Unit, Union Human Resource Development Minister Dr Ramesh Pokhriyal 'Nishank' said the country's new education policy was going to be based on Vedic knowledge-science.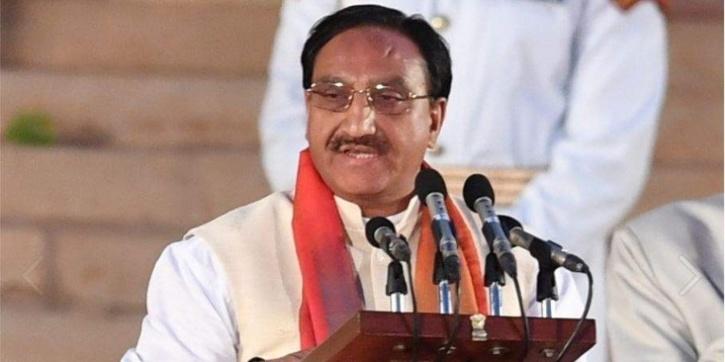 Dr Ramesh Pokhriyal 'Nishank' said, "The whole world is looking towards India. At present, the ideas of Mahamana are certainly very important for us. Our cultural heritage is our strength."
"Based on the vision of Mahamana, we will bring a new education policy that will be based on Vedic knowledge and science. It will come true to Mahamana's vision and meet his expectations. Ancient knowledge should become part of every discipline," Pokhariyal said.
Rashtriya swayamsevak sangh, joint general secretary Dr Krishn Gopal, as chief speaker of the inaugural session, said that Mahamana always emphasised on the pattern of education that should be a blend of worldly knowledge and spiritual wisdom and established BHU on these tenets.
"Civilization changes after a few years, while the culture is everlasting. Mansahar (Non-vegetarian) food is the root cause of corona pandemic. The carnivore now stands before us in a gruesome form. Mahamana and Gandhi had never accepted non-vegetarianism. We need to follow Vedic culture."